| | | |
| --- | --- | --- |
| Reference Number: AA-00210 Views: 13036 Created: 2012-07-11 13:34 Last Updated: 2012-11-08 12:46 | | |
The photo station a-frame serves as a stand to hold the slab while a picture is taken and a digital slab is created.
---
There are many ways to build an acceptable a-frame as long as a few key principles are held to. This article discusses the important parameters of a photo station a-frame.
Important notes...


Background - The background can be made from exterior grade plywood painted bright neon green.
It should be flat and stable.
Re-enforce the edges of the plywood with 2x4 lumber (on edge) or metal channel to keep the edges of the plywood from warping.
The very best is a steel frame. A flat background will make it much easier to create a consistent and even lighting for the photo station.
Drawings of typical A-frames
---
A-frame details - Typical #1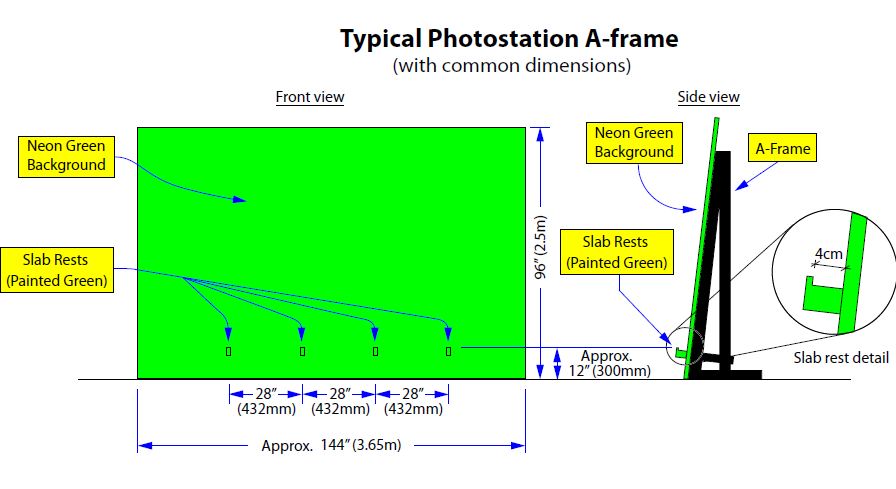 A-frame details = Typical #2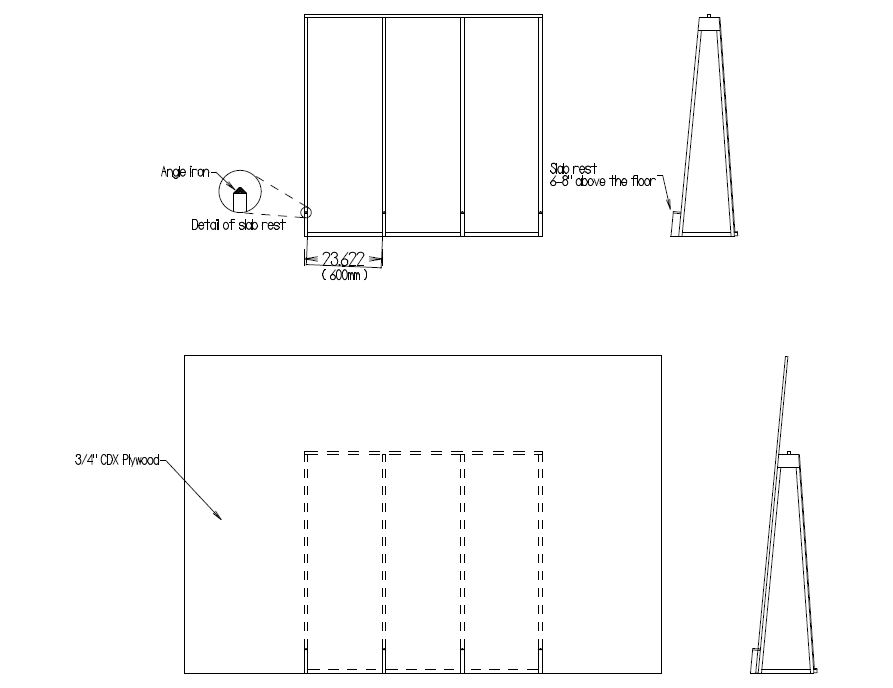 Sample A-frame pictures

---



Samples of fabricator A-frames

Sample 1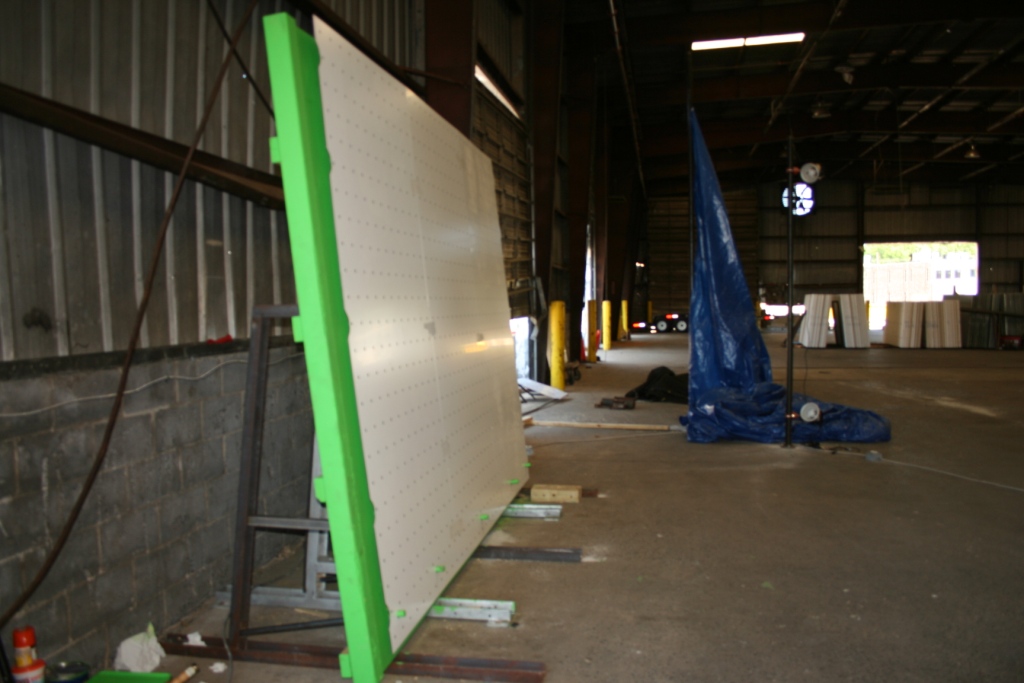 Sample 2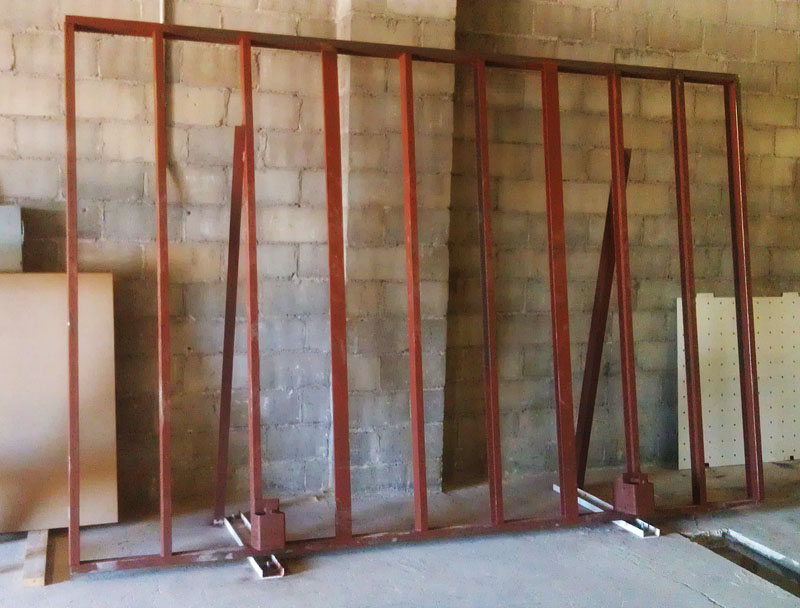 The steel frame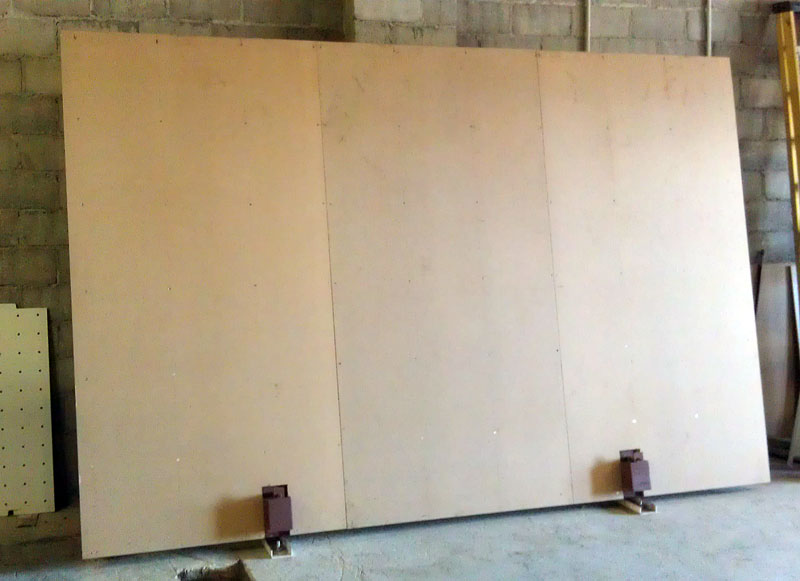 MDO Backer attached