| | | |
| --- | --- | --- |
| Reference Number: AA-00216 Views: 12191 Created: 2012-07-12 16:47 Last Updated: 2012-11-08 12:48 | | |
The light stands serve as a secure and immobile platform to hold the flash units used to light the A-frame.
---
In the simplest form, it's nothing more than a 1" diameter (25mm) vertical pipe that the adjustable cam brackets are secured to. The flash units are secured to the cam brackets via a 1" (25mm) rod with one end turned down to 5/8" (16mm).
Important points:

Self supporting - The light stand should be self supporting to aid in initial placement and setup. The exact position of the light stand will vary depending on your individual circumstances. By making it self supporting, you can easily move the position of the lights relative to the a-frame during initial setup. When the final position is determined, they should be permanently afixed to the floor and possibly the ceiling to prevent the lights from moving while photographing slabs.

Clear areas - There should be room on the pole to affix one cam bracket near the floor and one between 10 and 12 feet above the floor. In other words, keep any bracing away from these areas.
| Drawing of a basic light stand | Light Stand Base Detail |
| --- | --- |
| | |
Cam Rod ( Flash unit on small end, Cam bracket on large end )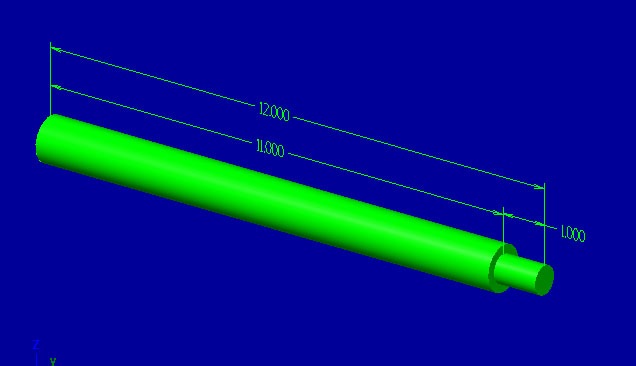 | Sample Light Stand #1 | Detail |
| --- | --- |
| | |